Turnkey
Premium designer templates
User Friendly
Super easy interface + tech support
Modal
Responsive fullscreen background
Actionable
Built-in CTA button + supporting text link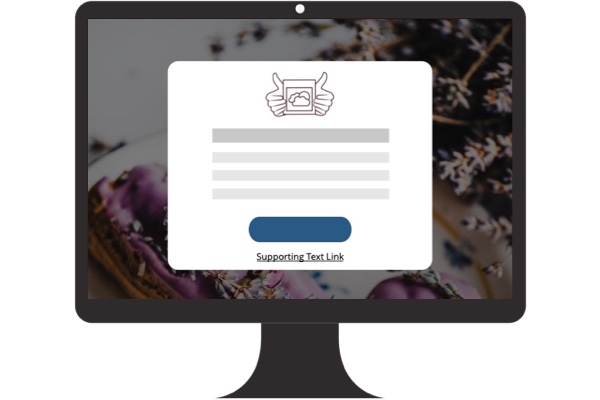 1
Premium background color and opacity options.
2
Add an image to text popup with Premium.
3
Up conversion with more ways to link.
Create Perfect Popups in Minutes
Add professional looking promotions to WordPress with a frustration-free builder. Other popup builders have complicated settings that take hours to figure out. Our process has been simplified through automation and streamlining. Get a popup running in minutes with fewer steps.
All you need is a headline or any size image.
What design options come with Premium?
Designer Templates
More layouts to create professional designs.
Add image to text popup
Add headline to banner image
Fullscreen Background
Customizable color background with opacity options.
Fullscreen background white out/black out
Set background or modal box colors
High Converting Links
Up conversion with more linking options.
Add CTA button to image or text popup
Add supporting text link under button
Is it compatible with age verification?
Pretty Simple Popup Premium is compatible with Easy Age Verify and Marijuana Age Verify Standard or Premium.
Automatically detects age gate
Delay timer starts after verification
No window layering with verification
Other popups wait behind the verification window, further blocking visitors from entering the site. Pretty Simple Popup times promotions to show after verification closes.
How much does it cost?
EARLY ADOPTER SPECIAL $1 /MONTH
Pretty Simple Popup Premium is a new plugin under development. Upgrade now to lock in a special low "early adopter" rate and keep the rate on subsequent annual renewals. Future features and templates are included in your Premium plan. Try before you buy with our risk-free trial.
How does the trial work?
Start a Premium Trial from this page or after installing the standard plugin.
Click free trial and checkout $0.
Install and activate the premium plugin.
If you're new, look for a verification email. (check spam or updates)
It's hassle-free:
Doesn't ask for payment info
Lasts 14 days
Nothing to cancel
Switches to the free plugin when the trial ends